Return to Thumbnails
Fraternal Cooperation Encouraged for International Day of Human Fraternity
30 November, 2021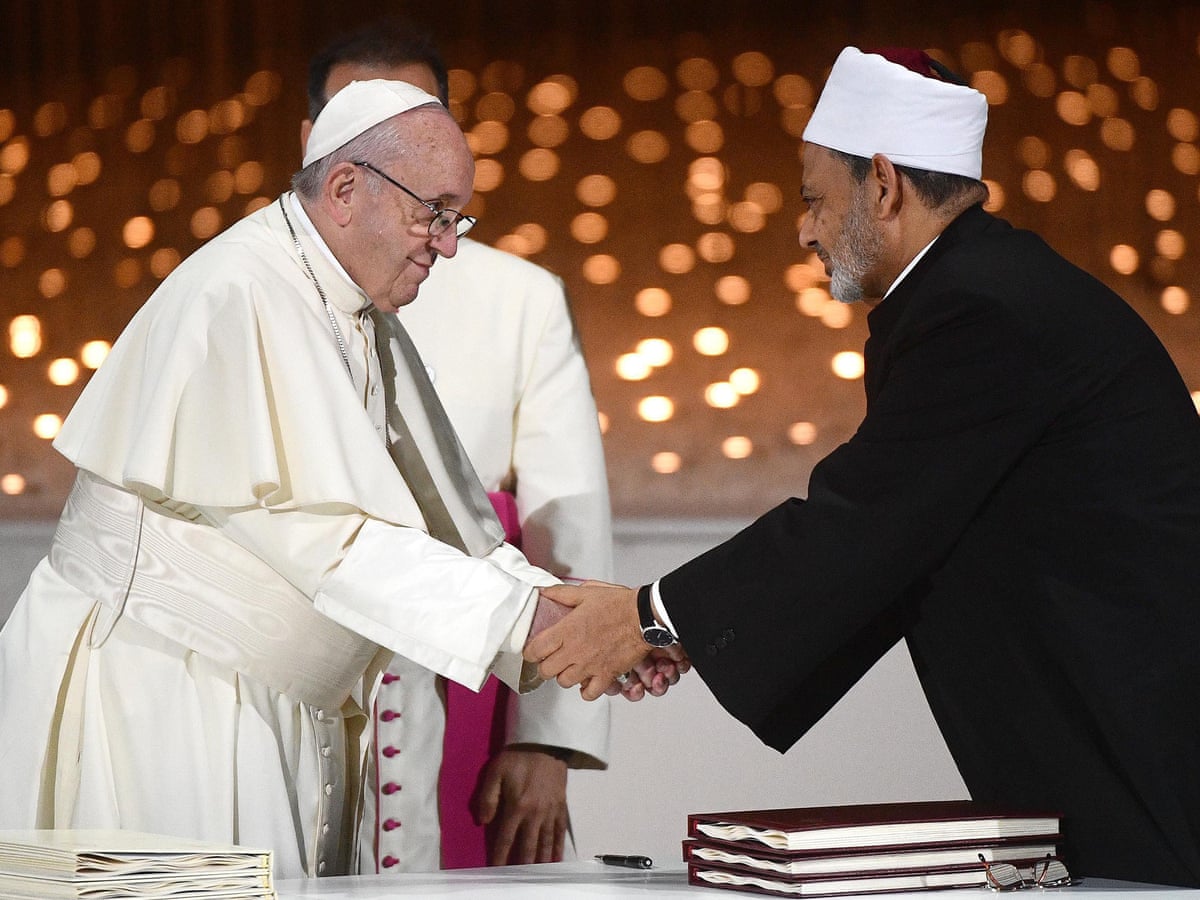 February 4, 2019, the Document on Human Fraternity for World Peace and Living Together was signed by Pope Francis and the Grand Imam of Al-Azhar, Ahmad Al-Tayyib.
In December 2020, the General Assembly of the United Nations, during its 75th plenary session, proclaimed that 4 February of each year be dedicated as an International Day of Human Fraternity commemorating the signing between the Pope and the Grand Imam. The day invites a global response to promote interreligious and intercultural dialogue based on peace, tolerance, inclusion, understanding and solidarity as the world continues to face the crisis caused by the Coronavirus pandemic.
ACBC's Bishops Commission for Christian Unity and Inter-religious Dialogue has released a statement encouraging fraternal cooperation throughout the Church in Australia in Observance of this Day.
Read the statement here.